Indoor porcelain tiles have become the go-to choice for homeowners seeking both style and durability.
The allure of porcelain tiles lies not just in their aesthetic appeal but also in their incredible strength. Today, homeowners want materials that looks good and can handle everyday use. These tiles offer durability, ease of cleaning and many more – making them the go-to choice for today!
Indoor porcelain tiles, with their sleek designs, effortlessly meet these demands.
Elegance in Every Tile
Indoor porcelain tiles bring elegance to your home. They come in various designs and colours, making it easy to find the perfect match for your interiors.
Whether you prefer a modern or classic look, porcelain tiles can transform any room into a stylish space.
Durability for Busy Homes
Porcelain tiles are tough and resistant to wear and tear. This durability makes them ideal for high-traffic areas in your home.
These tiles can handle any busy area in your home, such as the kitchen or living room. They will keep your floors and walls looking great for many years.
Seamless Indoor-Outdoor Living
One of the best features of indoor porcelain tiles is their ability to seamlessly connect indoors and outdoors.
These tiles create a seamless transition from your living room to your patio, giving a natural touch to your space.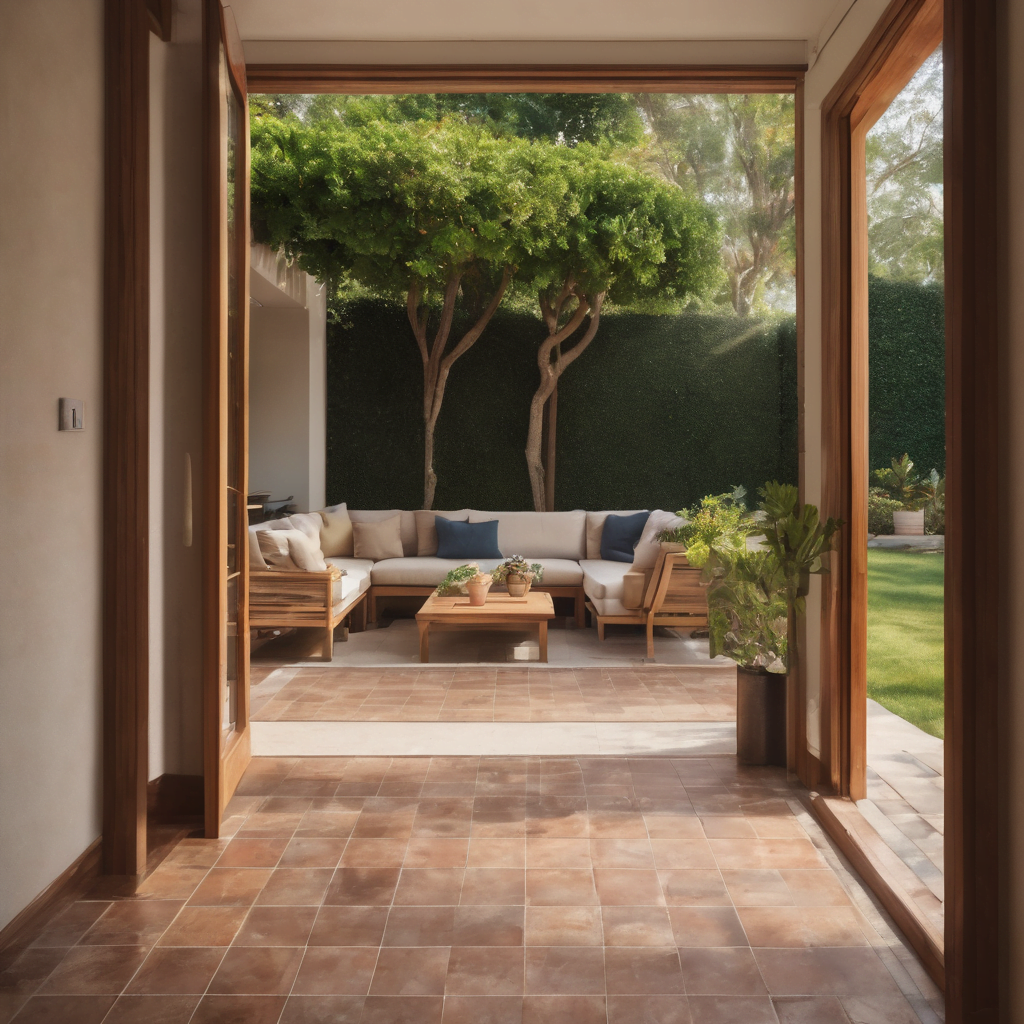 Nitya Stones: Your Trusted Choice
Nitya Stones is a renowned brand that offers a wide range of indoor porcelain tiles suitable for various types of residential and commercial spaces. We are known for their exceptional quality and durability, which make them stand out in the market.
Each tile is carefully crafted with precision and attention to detail to ensure that it meets the highest standards of quality and design.
The tiles are available in various sizes, patterns, and colours, which makes it easy for our customers to choose the perfect one that matches their taste and style.
What do Nitya Stones offer:
Quality You Can Trust: Nitya Stones provides premium indoor porcelain tiles that are built to last. Say goodbye to worrying about cracks and stains on your floors.
Easy Maintenance: Nitya Stones' tiles are not only beautiful but also easy to clean and maintain. Spend more time enjoying your home and less time worrying about cleaning.
For porcelain tiles that are stylish, durable, and affordable, choose Nitya Stones. Transform your home with their high-quality indoor porcelain floor tiles, and experience the perfect blend of beauty and functionality.
Start your journey of transforming your house or business space today! Call us at +44-330-236-9227 or drop a mail with your query at Info@nityastones.co.uk!