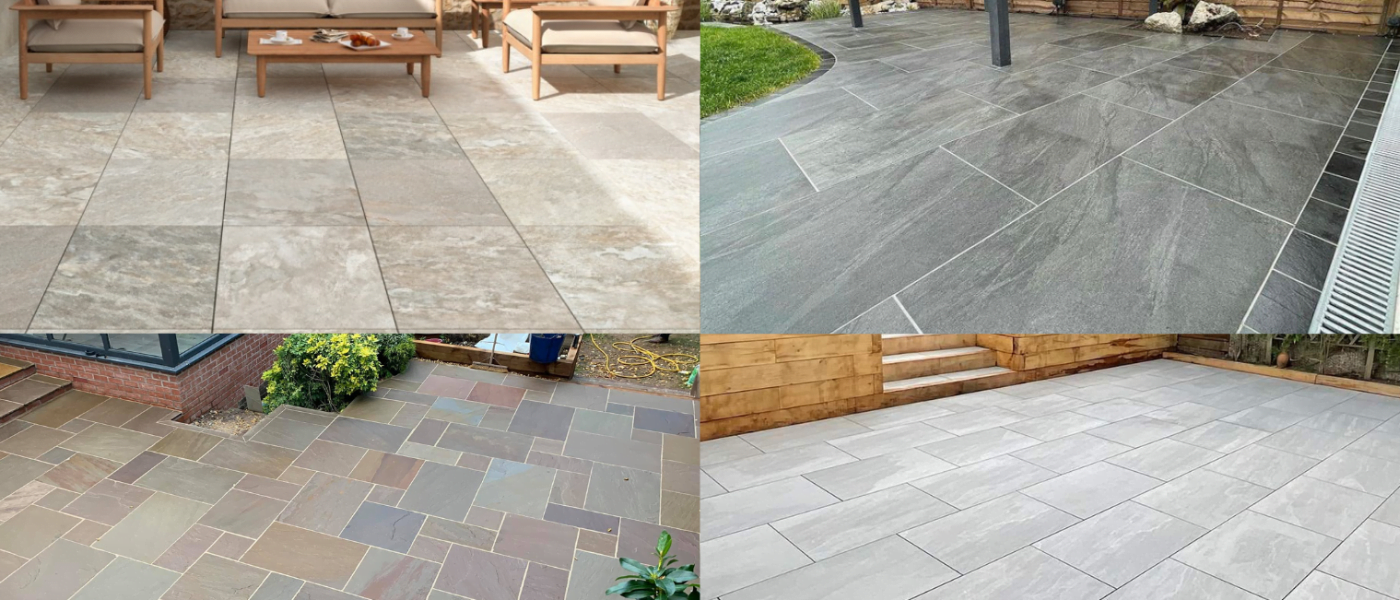 Ever seen a house from the outside and been amazed by its paving? Looking for the perfect stone that'll add the final touch to your landscape design? When it comes to selecting the ideal stone for outdoor spaces, Kandla Grey Sandstone stands out as a popular choice among homeowners.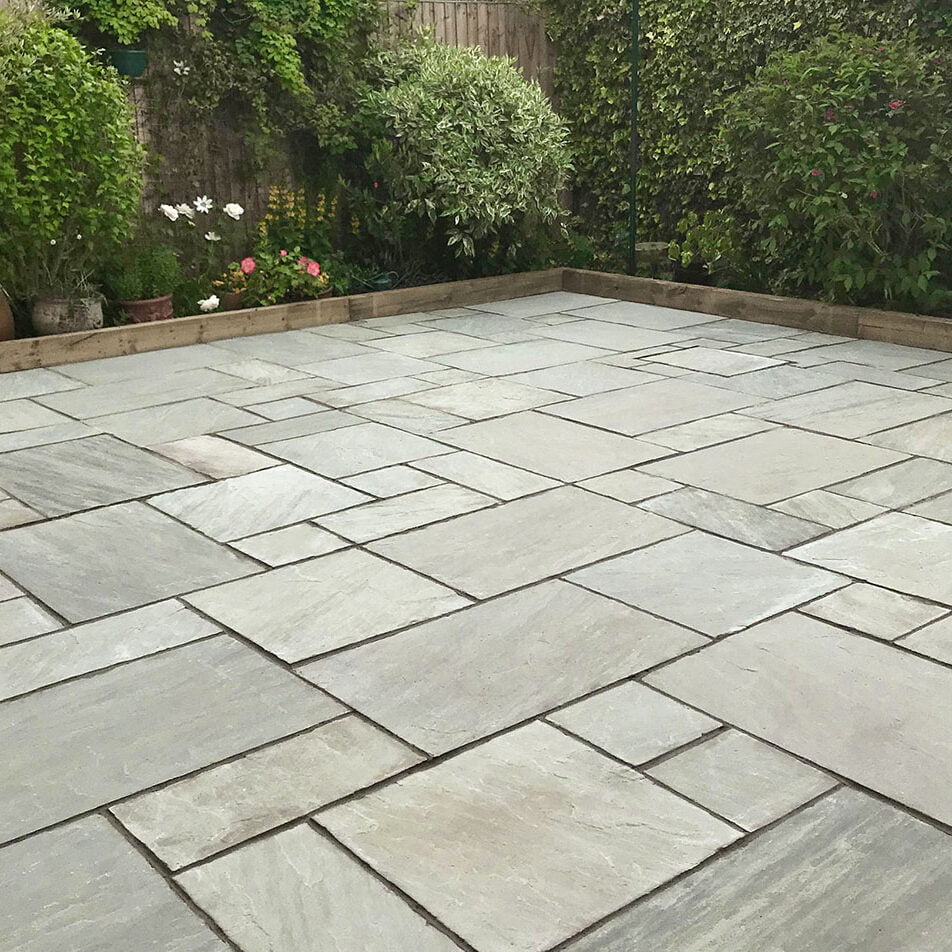 Its unique characteristics, versatility, and timeless appeal make it a favourite for a wide range of applications. In this article, we will explore why people adore Kandla Grey Sandstone, its various uses, and why it's an excellent option for outdoor areas.
So, grab a cuppa and let's dive into the world of Kandla Grey Sandstone!
What Makes Kandla Grey Sandstone So Special?
Kandla Grey Sandstone gets its name because of its unique and distinct cool grey colour palette. Originating from the Kandla region of India, this stone is adorned with subtle variations and occasional hints of blue and green.
This not only makes it unique but also adds a touch of sophistication to any outdoor space. This natural stone showcases a charming interplay of textures, featuring a subtly textured surface that offers both visual interest and slip-resistant qualities.
Versatile Applications of Kandla Grey Sandstone
Kandla Grey Sandstone finds its place in many outdoor applications, because of its versatility and adaptability. Whether you're revamping a patio, creating a pathway, or designing an eye-catching garden feature, this stone delivers on all fronts.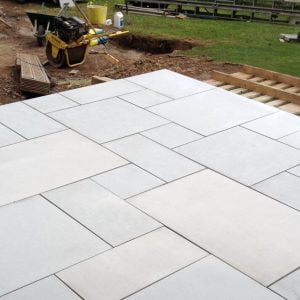 Its smooth yet textured surface makes it perfect for both functional and aesthetic uses, allowing you to unleash your creativity and bring your outdoor vision to life.
Perfect for London's Outdoor Spaces
With London's unique blend of historical grandeur and modern flair, Kandla Grey Sandstone complements the city's outdoor aesthetic beautifully.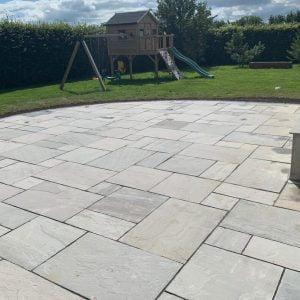 Here's why it's an excellent choice for outdoor areas in London:
London's weather can be unpredictable, with its fair share of rain and occasional frost. Fortunately, Kandla Grey Sandstone is highly resistant to these weather conditions.
Its natural composition makes it durable and able to withstand the test of time, ensuring that your outdoor space remains intact and visually appealing throughout the seasons.
The timeless elegance of Kandla Grey Sandstone makes it a perfect fit for London's outdoor spaces.
Whether you're aiming for a traditional or contemporary look, this stone effortlessly blends in, complementing the surrounding architecture and adding a touch of sophistication. Its cool grey tones create a harmonious backdrop for vibrant flowers, lush greenery, or modern outdoor furniture.
In the hustle and bustle of city life, maintaining outdoor spaces can be a challenge. Thankfully, Kandla Grey Sandstone requires minimal upkeep.
Regular sweeping and occasional power washing is usually sufficient to keep it looking pristine. This low-maintenance quality allows you to spend more time enjoying your outdoor oasis rather than tending to it.
Safety is a top priority, especially when it comes to outdoor surfaces. The textured surface of Kandla Grey Sandstone offers excellent grip, minimizing the risk of slips and falls, even when it's wet.
This is particularly important for areas such as pathways, patios, and pool surrounds, ensuring the well-being of you, your family, and your guests.
TLDR;
Kandla Grey Sandstone's unique blend of elegance, durability, and adaptability makes it a popular choice for patios, pathways, and other outdoor applications.
With its weather resistance, timeless appeal, low maintenance requirements, and enhanced safety features, Kandla Grey Sandstone is a top contender for creating stunning outdoor retreats.
So, whether you're sipping tea on your patio or strolling along a picturesque pathway, let Kandla Grey Sandstone elevate your outdoor experience to new heights.